Reusing the definitions of others
Finding definitions
Synonyms
Relationships between definitions
The Definitions Catalogue allows definition authors to describe the relationships between definitions. These relationships semantically describe the definitions and to create structured data models.
We store relationships as RDF triples, giving definition authors lots of semantic flexibility.
Showing the relationships
The catalogue will generate UML class diagrams if definitions have the following relations: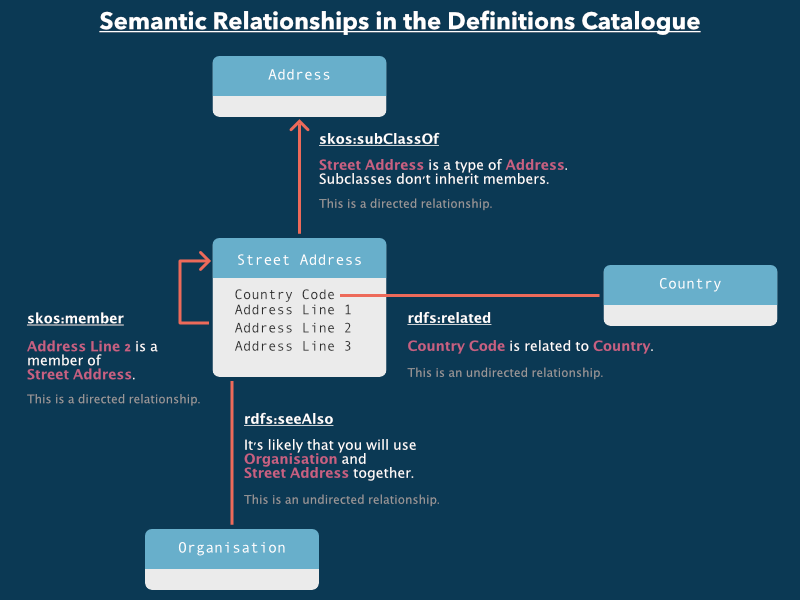 Browsing by community
Using the API
We've built an API you can use to integrate the definitions catalogue into your own tools and processes.
Using api.gov.au you can:
read the documentation,
try out live examples,
generate interface code